What is the necessity of upholstery cleaning?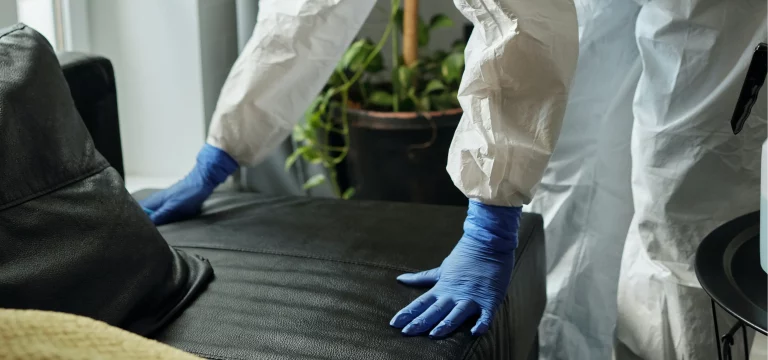 In an effort to make your upholstery last for as long as possible, you should invest a considerable amount of money. It will last longer if you keep it clean and maintain it regularly, thus saving you money on reupholstering or replacing it in the long run.
Also, cleaning your upholstery regularly will maintain its appearance, ensuring that the colors are vibrant and the textures are as they should be. It is also important to clean your upholstery to eliminate stains and odors, especially if you have pets – prolonged exposure to these pollutants may cause your furniture to degrade over time.
In addition, You can improve the quality of the air in your home by cleaning your upholstery and removing allergens, mold, dust, and mildew. In soft furnishings, bacteria can breed, and dirt and pathogens can accumulate to the point where they cause health problems. When someone sits down on a sofa or chair, these organisms can be released into the environment.
You may spill liquid at any time because the fabric contains padding underneath. However, even if you believe it has been removed from the surface, the spill will likely be embedded deeper and could reappear in the future. It is important to make sure everything is cleaned completely.
At BrighteX, we always care about details, and our team is responsible to meet your needs and solve your cleaning problems.
We have provided a high-quality upholstery cleaning service since many years ago.
Moreover, we strive to maintain an open and concise line of communication with our clients.
Whether this is your first time using this service or you are looking to create an unforgettable experience, give us a try.
It is the mission of our trusty team to provide a healthy and clean environment for our customers. This is what sets them apart from the rest. They bring life back to your place and that is what makes them exceptional.
There is a difference in total cleaning time depending on the type of cleaning process used and how long it will take for the upholstery to dry after cleaning. Before service begins, the technician will estimate the amount of time it will take to complete the cleaning.
Every 12 to 24 months, our upholstery cleaning service recommends that you have your upholstery cleaned.
There is a difference in drying time depending on the cleaning method we use. It usually takes between 1 and 6 hours for the drying process to complete.